See a 30% increase in efficiency right away with a typical payback of less than one month!
Missing data is missing time, energy and money.
WellCaddie is a robotic monitoring and measuring company. We automate data collection directly to smart devices 96 times per day, digitally transforming business. Our products improve customers' bottom line by an average of 30%, simply because operators can see REAL-TIME production data!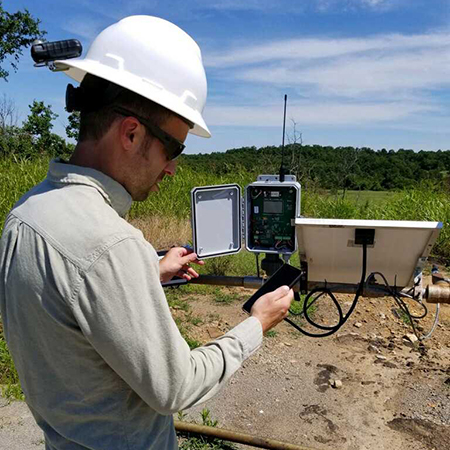 Operators just like you are experiencing up to:
Reduction in Field Service Trips
Reduction in Engineering Time
Reduction in Response Time
Reduction in Data Acquisition Cost
"I only refer WellCaddie. I've been doing this a long time, and no other monitoring product is as good as yours."
"The $600 WellCaddie I bought yesterday saved me $4k today, and I sent the report to the owners in record time!"
"My job is demanding every day. I have too little time and too much to do, but WellCaddie helps me do it."
"WellCaddie is how I check everything without being out too late. Reports are done faster and I see my family more."